Post by bsjmcr on May 10, 2021 20:12:10 GMT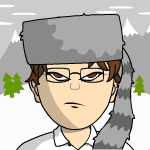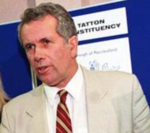 As has been mentioned a significant minority if not a majority of Asian origin in less well-off areas voted leave on the basis of anti-EU migration ("why should Eastern Europeans get a free pass here?") - take UKIP's candidates in Bradford and Rochdale for example. So nobody of any community can be taken for granted.
Asians will certainly sometimes vote for Asians who stand for the Tories. And sometimes on the basis of local politics far away.
But being an Asian candidate is no guarantee of getting Asian votes.
Absolutely - if anything if they are a particularly poor candidate they could even end up repelling said voters. I wouldn't be surprised if Shaun Bailey didn't do any better than other Conservative candidates in Camberwell and Peckham for example. A local example to me - the Tories chose a local Jewish candidate in the Sedgley ward who misspelled Prestwich three different times and lost the seat by a considerable margin to the non-Jewish Labour candidate. If there's anything Starmer has achieved it has been putting the anti-Semitism problem to rest.
Back to Batley - I think everyone can agree that what is needed from all parties is a solid local candidate of whatever race or religion. The idea of Paul Williams standing (which has been touted on Twitter by several, but not sure how seriously) is extremely worrying and it would be so bad it would almost be impressive to see how much political antennae could be lacking if he is even close to being chosen, following the initial 'sacking' of Rayner.