Post by Adam in Stroud on Sept 9, 2019 21:34:43 GMT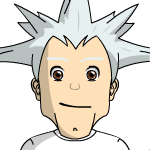 Oh they have.
I see this happening at two levels.
First , the headline departures of MPs, former cabinet ministers, etc, some of whom I admired, some I didn't, bur undoubtedly Tories many of whom had been at the heart of the Tory party for decades. I guess Pete may try and claim, as I know Carlton has, that these were not true Tories, they were somehow fellow travelling commies who had infiltrated the true party as they believe it to be. Yes we are talking those well known Commies like Heseltine, Clarke, Hammond, Gauke and Grieve. I have no doubt the other old reds like Cameron and Osborne are also on the list. It is so ludicrous that it is very difficult to respond in all seriousness. and I find it difficult to find myself defending the right wing politicians I have spent my whole political career attacking. But they were honourable people who stood for values that were widely held, and they commanded a substantial vote in the country, and especially in rural areas and country towns, exactly the sort of area like Buckingham. But most I named above, and so many more, have now left the Conservative Party, or been expelled. I think there will be many more, maybe more MPs including some ministers,, certainly Peers, many long established councillors. Today's departure of the Duke of Wellington says it all. The old Tory party is dying before our eyes. It is being replaced by something a lot of these old school Tories see as a bunch of spivs, untrustworthy, corrupt, populists with eye to a new main chance.In many cases, not all, I fear they are right.
But second, away from the headlines, I am in touch with many rank and file true blue Tories in my own locality, some of whom are long standing personal friends ( yes, I admit it, some of my best friends have been Tories). So many of them are bewildered by what is going on. Many of the were actually Leavers, but had convinced themselves that we would negotiate a deal. Some are still desperately trying to believe Boris , against all the evidence. But many are realising the truth and are in despair. I know a lot of lifelong traditional Tories who might vote Lib Dem for the first time in their lives, and many more who probably just won't vote.
Well, there are trad true blue Tories and trad etc and so forth. Enoch Powell was surely a traditionalist and I think we can be pretty sure where he'd stand on things today.
There's quite a good piece by John Harris in
The Guardian
arguing that we've had radical change branded as "reform" since Thatcher 40 years ago. Primarily it was a feature of Conservative govt but it was also one of the areas where Blair adopted Thatcherite principles. I think it true that patrician Toryism was entirely different from Social Democracy and it's a misrepresentation of both Toryism and social democracy to think it was; but it's also now dead.
The current party is heading in a different direction but it is definitely within the Thatcher tradition which in turn saw itself as re-assertion of trad values. But Thatcher was the victory of one wing over the other; what we now have is the expulsion of one wing, which is a weakening of a broad church party. Potentially I see two wings in the smaller party; a Cummings-ite anti-establishment wing and a big money wing.