Post by andrew111 on Jul 29, 2019 17:52:19 GMT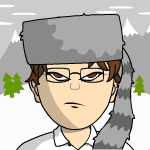 When I was growing up in Ecclesall (the heart of the constituency) the idea that this could be a Liberal seat was not in the wildest dreams of local Liberals like my father...
However the Lib Dems are unlikely to disappear in Hallam, however much Carlton might desire it! And therefore the Tories are very unlikely to win it, particularly if they continue to espouse such a nationalist/populist agenda.
I'm not even sure of that. Hallam was ultra Remain and the Lib Dem vote collapse in neighbouring Central has overwhelmingly benefitted Labour and Labour's margins in the Sheffield constituencies mean they must be doing well in even the middle class areas (not quite as middle class as Hallam I grant you). Some of the tactical vote in Hallam has already unwound yet Labour still got 38% compared to 24% for the Tories. While I would assume that the remaining Lib Dem vote is quite disproportionately Tory friendly, it would have to be massively so for the Tories to actually lead in a 2 way contest with Labour. The Lib Dem 2017 USP of 'Stop Brexit' probably attracted quite a lot of people who would not have voted Tory in the current climate. 
Sheffield Central is an inner city seat with some giant council estates and is a very different place from Sheffield Hallam. The Tories have never got more than 17% there and the Lib Dems nearly won it in 2010 on the back of direct transfers from Labour. The Greens are now the challengers to Labour. They got squeezed badly in the extraordinary "national tactical voting" which benefitted Labour so much in 2017, but in a by-election i would back the Greens to win there, and in a General Election where Labour get 30% like in 2010, the Greens might run Labour close as the Lib Dems did.
Up to 2010, the Lib Dems turned many former Labour voters into Lib Dem voters. Many of them switched to Labour owing to the coaltion and Clegg won in 2015 thanks to Tory tactical voting. The Leave part of that tactical vote went back to the Tories in 2017, but Hallam is one of those places where most of the right of centre vote is Remain, not Leave. If there were no Lib Dems Labour might win the seat in a good year, and the Tories may be changing into a Party that could never win it, but it is a right of centre seat in economic outlook