Post by andrew111 on Jul 28, 2019 15:18:08 GMT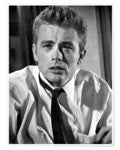 Boris Johnson is hardly a fresh face, and many will recall his 'metropolitan liberal' mayoralty of London and thus are skeptical of him.
I wonder if a relatively fresh faced Brexiteer such as Raab or McVey would be seeing Tory percentages a few points higher. 
In comparing with 2017, worth remembering that May was considered such a strong asset that the party was branded Theresa May's Conservatives.
Strong and Stable
was an excellent slogan based on public perception of her which only looks terrible in the hindsight of her wooden use of it combined with the perception being proved wrong.
IMO the Conservatives risk the same error - Boris was chosen not because he is outstanding, or loved, or respected, or has a coherent ideology, but because (like May) he was the only choice, and because he is seen to be a vote winner who can carry an unpopular party over the line. If he personally fucks up like May did over Dementia Tax the party is screwed because he's all they've got. And he's just won leadership election where he had to be hidden from public view for fear of fucking up, yet he still damn near managed it. It's not a certainty, but it's a big risk.
Yes, when you just look at the results, Theresa achieved a vote share for the Tories equivalent to Thatcher in her heyday, and i very much doubt that Johnson will manage that.
Corbyn had the good luck to be the new face on the block, more reasonable than the press had portrayed him, and the best refuge for Remainers angry with May and her rhetoric. Competing with him for the Remain vote was Tim Farron who started on only 10% and immediately got tripped up by the gay sin fiasco, and the Greens whose vote just got swallowed up. Only in Scotland was there a credible alternative for Remain voters apart from a few specific constituencies where the Lib Dems or Plaid were credible.
Next time Swinson and Farage will present more credible problems for both Johnson and Corbyn, with both of their Parties having beaten both Tories and Labour in the Euros, and the Greens have a real raison d'etre in the new salience of Green issues.