Post by Devonian on Jul 31, 2013 6:48:03 GMT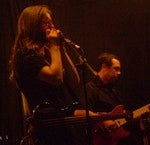 Well yes an opponent of UKIP as you would expect a prospective Labour party candidate who "served as Director of the British Institute of Human Rights..., was a Commissioner on the Independent Asylum Commission from 2006-2008 and has been chair of two charities, Asylum Aid and Bail for Immigration Detainees" to be. somehow I don't think she has the self-interest of the Conservative party at heart do you?
As you will recall there was a great deal of criticism of the Yes to AV campaign of two years ago, how in particular it just seemed to be talking to its own natural supporters rather than the wider public. For example here
My wife said she's going to vote Yes to AV because she feels sorry for Nick Clegg and wants to see him smiling for once, rather than mooching around blubbing just because everyone hates his guts. Perhaps the Yes campaign could have, in their desperation, gone for the pity angle; I think lots of women feel sorry for Clegg.

But in all seriousness, a far more glaring mistake was the Yes campaign's failure to use Nigel Farage until about ten days ago.

For the past few weeks the Yes campaign have run a campaign aimed almost entirely at the soft Left, metro Labour supporters and the chippy SDP wing of the Liberal Democrats. Their campaign leaflets have asked us to vote yes because Tony Robinson, Eddie Izzard, Colin Firth, Stephen Fry and Benjamin Zephaniah will. I've got great respect for all these people in their chosen field, but why should I particularly care about their political views, especially as I happen to know they're all almost identical? The No campaign has played rough, using soldiers and babies, and making some bizarre claims. But the Yes campaign have only themselves to blame for trying to appeal to such a narrow segment of society.

Lots of small-c conservatives support, or are sympathetic to, a change in the system, but the leaflets were almost perfectly designed to repulse them. This is a crazy strategy; the metro left are far from being a majority of the population, and the older, more tribal Labour voters are already in the bag for the No campaign.

So ten days ago, with the campaign already over, the No campaign finally contacted Farage and asked him to appear at a couple of debates, with almost no notice. He managed to appear at one, but he is fighting his own campaigns, with UKIP poised to make gains in Wales and Northern Ireland, where it is campaigning as a non-sectarian Unionist party, and also fighting a by-election in Leicester.

Today Farage appears in a Yes campaign advert alongside the leaders of Labour, the Liberal Democrats, SNP, the Green Party, Plaid, SDLP and the Alliance party, signed by over 150 MPs, MEPs and Lords (it appears in the Guardian, but not online). This is the advert that should have appeared weeks ago, displaying the broad range of political representatives who support a change – not an echo chamber of luvvies.

UKIP won 16.5 per cent of the vote at the last European election, and are currently not far behind the Liberal Democrats in opinion polls. So why did the Yes campaign not bother to ask for his help until now? UKIP supporters have no doubt that it was down to the prejudice of the Yes campaigners, for whom anyone who does not share their narrow set of beliefs is outside of the communion of decency. It's the perennial mental disorder of the metro-Left – a failure to understand that decent, intelligent people might have different opinions to them. In this case it has proved fatal; had they brought Farage on board earlier they could have stood a chance tomorrow.

blogs.telegraph.co.uk/news/edwest/100086233/nigel-farage-could-have-saved-the-yes-campaign-so-why-didnt-they-ask-him-until-it-was-too-late/
Who was the head of te Yes campaign? Katie Ghose.