Post by nodealbrexiteer on Apr 22, 2022 10:58:20 GMT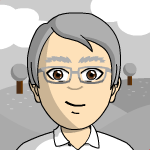 Opinion polls around the time of Argentine invasion (https://en.wikipedia.org/wiki/Opinion_polling_for_the_1983_United_Kingdom_general_election)

28th Feb 34, 34, 30 (Tory, Labour, Alliance)
15th Mar 31.5, 33, 33
31st Mar 35, 30, 33

2nd Apr Argentine invasion
12th Apr 31.5, 29, 37
14th Apr 33, 34, 30

...
26th May 51, 25, 23
31st May 48, 28, 24
14th Jun End of war
14th Jun 45, 25, 28.5
23rd Jun 51, 24, 23
With one outlier, the Tories had never been below 27% at the highest point in their unpopularity.
After the war they were rarely below 40% (indeed only just after the Bermondsey byelection) and were generally significantly higher.
The electoral calculus is absolutely brutal within that 30/30/30 sort of range, with small shifts in opinion meaning potential huge shifts in seat numbers.

Assume the Falkands factor meant 3% of those voting Tory in 1983 would otherwise have voted Labour and the same from the Alliance (not a big stretch I suspect) and I think most models will give you a hung parliament instead of a landslide.

Add in a equivalently worse set of local elections in May 1983, and in the byelections and you get an interesting situation

I doubt it.
The Alliance vote was incredibly inefficiently distributed in 1983
- if that (effectively) 3% swing from Conservative to Alliance were applied uniformly it would result in very few seats changing hands. Happy to do the maths later to confirm (when I have access to a spreadsheet I can work from) but just from memory I know that there were not all that many seats where the Alliance were within 6% of gaining a Tory seat (more seats will be vulnerable to Labour).
As you say though it is a political fantasy thread but its a bit sad that you're still engaging in a forty year old fantasy that David Steels exhortations at the 1981 conference were based on any kind of reality
Didn't the political scientists find a plateau effect for them in the 1982 locals? ie not going up as much where they were strongest?