Post by andrewp on Jul 16, 2021 12:54:19 GMT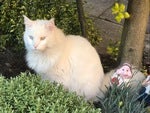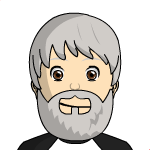 That's why we are already working steadily towards our next election nearly two years away. Social media alone won't do it, sporadic leaflets won't do it. Sustained activity on multiple fronts, will.
I think that's definitely true for the LibDems and smaller parties or independents.
Though a national swing can see some odd things happening. A Labour councillor I know in Liverpool stood for what had been a LibDem ward for years and years. She was quite literally a paper candidate and didn't even deliver a leaflet. But it was the Coalition years and she won the seat.
There are many examples of that. In 2009 I know of someone who stood as a Conservative candidate in a safe Labour area of Bridgwater. He was persuaded to do it on the basis that he wouldn't win, didn't put a leaflet out, and then beat a very complacent Labour councillor. He then spent the weekend after the election speaking to Conservatives, realised he didn't like them very much and then defected to the Lib Dem's on the Tuesday.
On the wider point on this thread, one party councils can be well run or badly run. Not enough people in Manchester or Eastleigh seem to object to one party state councils. It may be that the decade of a one party state in Sandwell is a factor in elections there at the moment, but obviously the Conservatives are also more competitive in Sandwell now generally than they have been for some time.
More generally I think in most local by elections at the moment we are usually seeing a swing against the party that runs the council. A long period of local government cuts probably means that virtually no council is 'popular' at the moment. They are either unpopular, or in a best case scenario, people are indifferent to them.