Post by manchesterman on Sept 2, 2021 18:46:36 GMT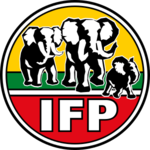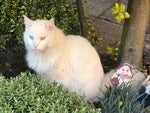 If people prefer to have the current system then they can vote for parties which want to keep it (assuming that if this happens Labour have shifted to backing change).
Once the system has changed as in Scotland and Wales, it will be accepted.
I'd like to see many more referendums on all kinds of stuff. More direct democracy. More control given to the voters on specific issues.

The idea that by voting for a party one must endorse 100% of their manifesto is silly. More importantly it's very unfair to hold voters to something they didn't want in the first place.
I might vote Conservative because I like 15% of the stuff in their manifesto compared to 5% of the LD manifesto and 1% of the Labour manifesto, therefore it's the least bad option. I can still be dead against 85% of the stuff in the Tory manifesto and would vote against it given the opportunity.

The EURef result was, at last in part, due to large numbers of people feeling they hadn't been listened to directly; that sending members of broad-church parties to parliament on the basis of policy-bundle manifestos wasn't good enough.

Politicians still haven't learned from this. They are still keen to take 'tacit endorsement' of their policies at any opportunity and proclaim that voters 'roundly rejected' everything about the opposition, when the reality is far more complex and nuanced.

I think Mike dealt with this pretty well, but just to take an example about how absurd so-called direct democracy could end up:
Ref 1 - NHS -- Do you agree that an extra £X bn is needed to enable our NHS to fulfill all the backlog of work and to fund new research projects?

Chances are a majority of people would vote YES
Ref 2 a few months later - To pay for the £X bn you agreed we needed to spend on the NHS, we now need to raise the basic rate of income tax by X pence in the £ - do you agree with this proposal?
People being as they are, this would almost certainly result in a NO vote.

OOPS! What does the government do then? They;ve been "instructed" by the Direct Democracy process to spend billions on the NHS but forbidden from raising the funds to do so....