Post by carlton43 on Sept 1, 2019 21:10:04 GMT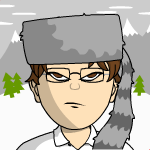 I support having a PV and prefer it to the Proxy system, but feel it should be made more difficult, more secure and attach a cost for the bother of it. So I recommend having to attend in person at a registration office with proof of identity and proof of residence and NIC number and a fee of say £15 and need to do it again on change of surname, change of address and every 5-years.
The Registration Office should take and keep a copy signature and a photograph as evidence for checking and avoidence of personation. The NIC to be a check against registering at more than one address. One must opt for one and only one address of residence at any one time and can change it at will but only by attending in person at the office and paying a fee for the change.
I have attended my Registration Office a number of times and if I can do anyone can do it! I am in my 70s and I am a 130-mile round trip to the office and without any public transport to do it as well. That is a slam dunk on anyone else except a minority fraction of 1%.
I think paying to vote would be a very retrograde step. I certainly dont support this idea of going back to a restricted franchise based on wealth or having to attend a registration office in person (which would put a huge burden on electoral offices).
Postal votes are currently the most secure aspect of the whole system, because at least the signature is checked, and quite a lot are rejected. There is certainly a case for moving to photo id for voting in person. A work colleague turned up to vote in Leeds in 2017,to find both him and his wife crossed off. There was nothing to be done and he was not allowed to vote. (could have been an error by the polling clerk I guess). However although I could organise quite a lot of fake voting since I have access to the electoral register, the scale is still tens of votes, not thousands.
On the general question of postal votes, they do turn out much better, which is a big argument in their favour.
I am hardly advocating "a restricted franchise based upon wealth" by suggesting a £15 fee every 5-years to register a PV am I? That is a quite absurd notion! It is the price of a few lottery tickets, three beers, a handful of cigarettes or the fraction of the cost of one ticket on one occasion to a football match, for the convenience of voting from home.
There may be checks up to a point on the PVs once registered but there is no check on the registrations of PVs. It is all too easy to farm and harvest PVs and then gather in bulk for a mass completion. Individual unaccompanied personal registration on the production of evidence is the only defence.