Post by slon on Feb 12, 2022 17:29:29 GMT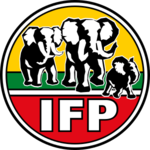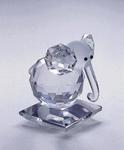 Labour up that point had been quite sound and made all the right noises about prudence and the end of boom&bust
Added to this the Tory party itself was coming apart over EU membership.
The Tory leader in 97 had to provide new ideas and a new direction the party would follow
This is *exactly* what I mean by 'narrative' and spin and perception overtaking reality. The 'Tory mismanagement of the economy' idea took hold, because people had an interest in the idea taking hold, and nulab were firmly in bed with big finance by then, but it didn't have a whole lot of substance.

The impact of Black Wednesday was, in the bigger scheme of things, far less than doomsayers claimed at the time and, more importantly, by 1997 the economy was booming and the ERM debacle should've been relegated to sidenote status.

By way of comparison. The estimated 'cost' of Black Wednesday was about £3.3 billion. The estimated cost of the lowball sale of gold reserves was about £7 billion. (And I don't even consider that to be *that* big of a deal either).
I'm highly skeptical of the very nature of 'economics' anyway, and question its fundamental importance. It's a big house of cards, quite 1984ish in truth, and for individuals life will carry on regardless. The idea that big economic events in themselves (rather than correlated spin-off events) somehow have a uniform, collective impact is always bullshit scaremongery.

It didn't seem like that, and the problems caused were not just about the ERM.
It started with a huge property boom based on cheap money, profits from privatizations, deregulation of financial services, and 100% + mortgages
Then to put the tin hat on it the decision to phase out double income tax relief, but allow 6 months warning so giving an added boost to the market which was overheated anyway.
When reality check happened in the form of black Wednesday a lot of people were left looking at negative equity while interest rates headed skywards with the government floundering around in a total panic.
It is difficult to forget.