Post by ccoleman on Nov 5, 2017 12:41:37 GMT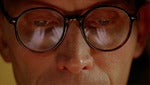 For a start, in UK right now Income and Wealth are no longer as related to each other as they may have done in the past. As I've said
elsewhere
, it's pretty certain that the average Leave voter
has more wealth
than the average Remain voter, even if in all likelihood the average Remain voter has a higher
income
. This is simply a reflection of the age demographic of voters vis-a-vis patterns of Capital Ownership, especially that of housing. Note here that I'm only referring to
averages
, both sides contain complex multitudes.
As for the problems with the ABC1C2DE system, there are many problems with it so I suggest start reading
here
.
Also if we are allowing ourselves to use Ipsos-Mori after election polls, I suggest we should look at this:
Well, yes - but I never mentioned wealth. I only specifically mentioned income. Just because a person or family has more wealth in the form of assets doesn't necessarily make them better-off in day-to-day life. You can look at this on a country-wide basis, with places like Italy being more asset-rich than Germany or Sweden, because Italians are much more likely to own their own home, but this is of course a pretty meaningless statistic, as you'd be hard-pressed to describe the average Italian as being better-off than the average German or Swede just because they own more capital.
And I was already aware that pensioners are included with DE, which I agree is pretty silly but that hardly discredits the entire thing.
Also, at no point did I say there was no link between income and deprivation - of course less-deprived constituencies in general will have higher incomes but there are plenty of exceptions to this rule, is the point I was making - and either way we don't know how people of different incomes voted in each constituency.