Post by Tony Otim on Oct 19, 2020 20:00:59 GMT
CITY OF EDINBURGH UA
; Craigentinny Duddingston (SNP resigned due to ill-health)
Candidates:
FORD, Elaine Ruth (Liberal Democrat)
GRAHAM, Margaret Arma (Labour)
LAIRD, Thomas (ScottishLibertarian)
McDONALD, Andrew (Independent)
PARKER, Benjamin James (Green)
PRICE, Eleanor Margaret Louise (Conservative)
YOUNG, Ethan (SNP)
2017: SNP
2458
, 813, 674; Con
2521
; Lab
1845
, 627; Grn
1244
; LD 448
This really was a horrendous example of over-reach and poor balancing/leaking votes by the SNP, who had over 3 times the number of 1st preferences as the Greens, but came away with 1 seat each. The second SNP candidate was the incumbent councillor who had been elected as Labour in 2012.
To steal from my own previews at the time: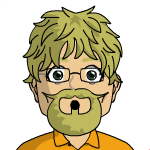 Ward 14 - Craigentinny Duddingston
Along with Drumbrae Gyle, this is probably the most suburban ward in Edinburgh, but with very different voting patterns. Every part of the ward had SNP and Labour in the top two last time round. A lot of the ward is bungalows, semi-detached houses and low-rise blocks of flats through the Craigentinny, Restalrig, Lochend, Northfield, Meadowbank and Willowbrae areas between the city centre and Portobello, with the odd bit of older terraced housing around Meadowbank. The ward also takes in Holyrood Park, but not the Palace. Duddingston is a very picturesque, old village on the edge of the park with (allegedly) Scotland's oldest surviving pub, the Sheip's Heid, but most of what is called Duddingston is more in keeping with the rest of the ward.
Boundary Changes - takes in Abbeyhill from City Centre and the rest of Restalrig from Leith, loses a bit on the Eastern edge of Duddingston to Portobello Craigmillar. Partisan impact of these changes is limited - the Abbeyhill addition possibly marginally helps the Greens and SNP, but little overall impact.
Previous results:
2012: SNP
2180
, 937; Lab
2174
,
886
; Con 866; LD 673; Grn 590; TUSC 150
2007: Lab
3487
, 600; SNP
3484
; Con 1720; LD
1190
; Grn 701; Sol 187; Liberal 152; Ind 100, 69; SSP 82
Tam Laird is leader of the Scottish Libertarian Party – he stood in Inverleith in 2017 (getting 32 votes) and in the subsequent Leith Walk by-election (12 votes). Ben Parker was the Green candidate in Edinburgh South West last December.
Current Council: Con 17; SNP 15; Lab 11; Grn 8; LD 6; EPIC (Edinburgh Party of Independent Councillors) (all ex-SNP) 3; Ind 2 (1 ex-Con now SNP aligned; 1 ex-SNP now Green aligned); 1 vacancy.