Post by Adam in Stroud on May 19, 2020 8:00:26 GMT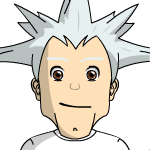 I am thinking of the original walled cities of England that I know- Canterbury and York must be among the best preserved
(and somebody will no doubt want to say not the only anachronism associated with those two) Exeter? Chester? What others? And ( to get back on theme) what is the original derivation of the word "ward" - doen't it mean an enclosed space as in the walled area of a city?
Gloucester's raison d'être is that it was the lowest bridgeable point on the Severn (before suspension bridges) so the Westgate, leading to the bridge, must always have been crucial and there was a barbican at the river crossing. The medieval castle was on that side, where the jail is now, presumably for the same reason. I imagine the town was set back a bit from the river due to bogginess/flooding hence the need for an extended Westgate
I don't think it was from fear of marauding Welsh, I'm not aware of any Welsh incursions in the later middle ages; militarily, the boot was generally on the other foot and Gloucester castle, being the residence of the sheriff, was where troops were mustered prior to expeditions into south Wales. And the battle of Tewkesbury (1471) was fought there because the Lancastrians couldn't get across the Severn (to meet the Tudors) as Gloucester was held against them. So I think control of both the crossing and perhaps of river trade up and downstream, possibly tolls and customs more than military, was probably the point rather than defence as such.
I've never seen any traces of the walls although there are plenty of old buildings, some medieval. The wikipedia entry for Gloucester Castle
link
shows John Speed's 1610 map of Gloucester in which the fortifications are clearly post-medieval artillery platforms - quite rare in England, I think. (Gloucester withstood a determined Royalist siege in the Civil War so they were presumably in good nick.) They would have been massive earthworks so deliberately or not would act as flood defences. I suspect the medieval walls were demolished when they were put up. (Similar fortifications on the continent are the origin of boulevards - broad streets circling the old city centre; it is a shame Gloucester didn't inherit a set!)
PS I believe that ward/yard/garden/guardian/guard are all related words due to interchangeability of w, y and g in Anglo-Saxon, presumably based on a linked concept of enclosure and protection.