Post by No Offence Alan on Nov 5, 2020 20:27:23 GMT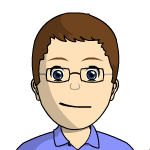 Stocksbridge Urban District, Saturday 15th December 1894
The
Sheffield Independent
labels two of the candidates as 'L C'. Is it possible that a candidate would be adopted / endorsed by two political parties during this era? Or is it more likely to be a typing error?
Elected
Priam J. Hudson, Farmer (C) 464
Thomas E. Batty, Inn Keeper (C) 434
Issac Waterhouse, Farmer (C) 416
William R. Knight, Clerk (C) 384
Charles Macro Wilson, Solicitor (C) 363
George Sampson, Builder (C) 338
Joseph Moxon, Manager (L) 329
Charles E. Marsden, Chemist (C) 318
Rev. Charles M. Potts, Clerk in Holy Orders (C) 315
Benjamin Webster, Farmer (L C) 265
John Brearley, Mason (L) 248
Edward Bramley, School Master (C) 245
Not Elected
Henry Jones, School Master (L) 226
Rev. Henry Robertshaw, Congregational Minister (L) 209
Joseph Poole, Roll Turner (L) 183
Joe Helliwell, Wiredrawer (L) 180
Benjamin C. Gowing, Surgeon (C) 177
James W. Brearley, Grocer's Assistant (L) 172
John C. Kenworthy, Bookkeeper (L) 172
William Conyers, Stockkeeper (L) 164
Benjamin Batty, Farmer (C) 162
Isaiah Bagnall, Tyre Roller (L) 132
James B. Nichols, Inn Keeper (C) 129
James Thompson, Builder (L C) 121
Joseph Holling, Engine Tenter (L) 112
John Sampson, Mason (L) 112
Benjamin Couldwell, Gentleman (C) 79
Joe Hepworth, Stationer (L) 79
Fred Webster, Builder (?) 64
William Shaw, Quarryman (L) 40
You don't get many kids named "Priam" these days, though "Macro" is quite forward looking.