Post by minionofmidas on Jan 2, 2020 14:11:52 GMT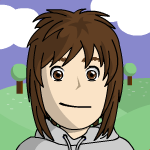 Absolutely. Even looking at the seat predictions, there are a number of screwups but most of them are explainable.
Their model evidently couldn't take account of huge personal votes unwinding in Ynys Môn and Norfolk North, both of which were blithely predicted to be 90%+ certain to be holds.
They didn't do too greatly in Scotland, not only overestimating the SNP but also underestimating the Scottish LDs and particularly overestimating the SNP in the North, leading to Edinburgh W, NE Fife, Moray, and Caithness & Sutherland all at 99% or even 100% (Caithness) certain to go SNP and E Aberdeenshire not far behind (and Orkney & Shetland at 81%).
They also overestimated the remain vote in Central London (leading to 97% Lab hold Kensington, and Westminster & City too close to call) and underestimating it in other Southern towns (leading to 88% Con gain Canterbury, as well as numerous "too close" calls that ended up not close.
They mostly modelled the Labour catastrophe across the Northern English ripped out heartland remarkably well - there were no Tory gains here that they were blindsided by even though there were several that they thought less than 50% likely and a few nearmisses they viewed as safe Labour. They did however completely fail to predict the Labour holds in Halifax (Con gain in the 90s, forget the number), Alyn & Deeside (Con gain 97) and Weaver Vale (Con gain 99), making these three arguably the biggest surprises of the night.

IIRC, there are only around 100-200 polling stations surveyed for the exit poll, which will make the Scottish estimate much more susceptible to error than England's. There may only be one polling station in Scotland in a SNP-Lib Dem constituency
Quite so. 144 polling stations of which just 12 were in Scotland (and none in Northern Ireland). Subsample madness is to be expected - same with the London vs provincial southern England thing. That the exit poll was so nearly accurate regarding the Con seat figure (and thus majority over all other parties) was thus quite a bit of dumb luck; some difficult-to-prevent errors cancelling each other out.