Post by islington on Dec 5, 2020 15:44:18 GMT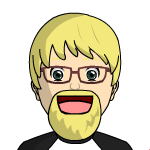 Well, only inasmuch as he's the incumbent.
The logic is more that governments of whatever stripe need some means of upholding party discipline.
Which is what party disciplinary systems and the whip's office are for. Using the power to call general elections as a means of upholding party discipline is, in my view, an abuse of that power. If the government needs more disciplinary powers, then give them extra disciplinary powers, don't give them a non-disciplinary power that can arguably be used as a disciplinary threat. A government using a GE to quell internal party dissent has just as much potential to backfire on them as we've seen with David Cameron's attempt to use a referendum to achieve the same end.
This may be an unpopular view, but I think this is good for democracy because it means that as an ordinary elector I can cast my vote for a candidate with reasonable confidence that he or she will give general support to his or her party, especially if it's in government.

If I wanted an MP who will go off ploughing whichever furrow takes his or her fancy, I'd vote for an independent candidate. But I don't do that, and neither do most other voters. Instead we vote for candidates with a party affiliation, essentially because the party label offers some kind of predictability about how they will behave if elected. We're voting for a party label, not for the individual.

Having said all that, I'm not so worried about the occasional rebellion involving relatively small numbers who are particularly unhappy about some one-off issue. But I'm deeply concerned about the current trend towards larger, more organized semi-permanent groupings of serial rebels, seeking to take collective decisions about how to vote - a party within a party.

Will abolishing the FTPA weaken these groupings by encouraging their members to give their allegiance first and foremost to the party they were elected to support?

I don't know, but I hope so.

That suggests that you would much prefer a presidential system (where the government is essentially an elected dictator) than a parliamentary one (where government is supposed to be subordinate to the collective judgement of MPs). The current system is not designed to accommodate the electorate voting for the party, rather than their local candidate, so your preference here is pretty much opposed to the entire system.

Also, I don't see that this will undermine the trend for pressure groups within a Parliamentary party to become serial rebels and parties-within-parties. The ERG proved that this strategy works quite effectively, and such pressure groups are unlikely to be as threatened by the prospect of a GE as the government is. At most it raises the stakes for intra-party disputes, but it doesn't put the genie back in the bottle.

I think a presidential system can be much more benign than your characterization suggests; but since I don't favour such a system, even a benign one, we can leave that debate for another day.
Where I'm really struggling is with the description of a parliamentary system as one "where government is supposed to be subordinate to the collective judgement of MPs". If all you mean by this is that MPs have the last-resort power to force the government either to resign or to go to the country, then fine: I agree, and this is the system I favour.
But the word 'subordinate' makes it sound as if you think MPs collectively should set policy and that the role of government is merely to implement their decisions - in other words, that government is no more than the Executive Committee of the House of Commons.
If that's what you meant, then I disagree. The government is a separate branch to the legislature, and it should set its own policy in accordance with its understanding of the national interest. If the majority of the legislature feels that the course on which the government is set is wrong, the remedy is to express no confidence so that the government must either resign or call a GE. This is why the FTPA is so harmful; it prevents government from declaring that a particular vote will be treated as one of confidence, and it places a serious obstacle in the way of calling a GE to resolve a parliamentary impasse.
Allowing the HoC to dictate policy means that it is within the power of the House to compel a government to follow a policy that the government believes is contrary to the national interest. That can't be right.
Regarding your final comment to the effect that repealing the FTPA won't succeed in putting the genie of party factionalism back into its bottle: you may well be right. I have an uncomfortable feeling that you probably are. But I still think it's important to try.

Edited to add: Yes, I agree in theory we vote for individuals in elections. But in practice, the party affiliation weighs far more with most electors than the attributes of the individual candidate, so I stick to my view that MPs are elected to support a particular party and that is what they should normally do. MPs who take a different view of their role, regarding themselves as free agents able to follow their own political path as they see fit, usually get punished for it at the next election (as powerfully demonstrated in 2019).