Post by hullenedge on Aug 1, 2021 11:34:21 GMT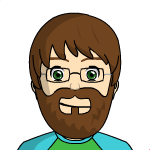 'The product of these foolish policies (the Liberal interventions) was 59 lost deposits in the 68 seats contested in Scotland and victory for the Conservatives over the SNP in four seats (North Angus & Mearns, East Fife, Kinross & West Perthshire and Ross & Cromarty), but also, much more significantly, victory for Labour over the SNP in four seats (Dunbartonshire West, Lanark, Midlothian and West Stirlingshire). In those seats the SNP candidate would have been elected if they had taken a reasonable proportion of the Liberal vote. Had those Labour seats gone to the SNP Mr Wilson would not have had his overall majority of three. The possibility of much needed electoral reform and realignment of moderate opinion would still, therefore, have been very real and the prospects of the Liberal party in a less sorry a state'.
Examining Mr(?) MacDonald's claims and a Liberal withdrawal in Kinross & West Perthshire would likely have led to an SNP victory. It is difficult to see how the Liberals would have withdrawn in Ross & Cromarty and East Fife given the February 1974 results unless there had been an electoral pact. A withdrawal in North Angus would have made little difference unless the SNP had captured practically all the Liberal votes. Turning to the Labour seats Midlothian and West Dunbartonshire can equally be discounted because of the size of the majority and the number of Liberal votes but West Stirlingshire could have fallen to the SNP whereas Lanark is a longshot SNP win with Liberal withdrawal. It is (just) possible that Labour could have ended on 317 seats and no majority and therefore owed their slender lead to Liberal interventions in Scotland. An earlier Lib-Lab pact?
Liberal interventions in October 1974 in seats where they had not stood in February 1974 if anything indirectly helped Labour secure an overall majority (see Bury & Radcliffe, for example).
Yes but the letter is about Scotland and the 'foolishness' of the Liberal interventions there.