Post by YL on Sept 19, 2018 21:16:50 GMT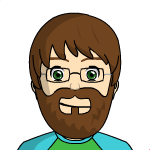 In another thread
therealriga
suggested that it would have been better to keep the two towns separate and to cross the regional boundary. So I had a bit of a play to see what I could do with 10 seats in Lincolnshire, including N Lincs and NE Lincs, under the current rules.
Great Grimsby
works fine: add Wolds and Immingham wards to the current constituency: 73,317.
The remaining NE Lincs wards in the current Cleethorpes then need to be joined to some wards in East Lindsey. One way to do this is a strip along the coast, generally one or two wards wide. The result could be called
Cleethorpes & Mablethorpe
: 73,253.
Further west, there's the question of what to do with the Isle of Axholme. Its connections might suggest putting it with Scunthorpe, but I couldn't get a satisfactory seat doing that, so I put it with Gainsborough, which is where it used to be before 1983. To make room for that, Gainsborough needs to lose four wards in the east of West Lindsey, giving
Gainsborough & Axholme
: 74,343.
Scunthorpe
can be exactly as in the BCE's final proposals: 71,820.
Louth & Horncastle has thus lost its coastal strip, but gained some areas in the east of the current Gainsborough seat and also needs to gain the four North Lincolnshire wards the BCE have put in Great Grimsby North & Barton. That makes it a bit too big, so remove Woodhall Spa, Coningsby & Mareham and Halton Holegate wards at the southern end. It could retain its current name, but it's heavily redrawn and follows the Wolds pretty closely, so I'm going to call it
Lincolnshire Wolds
: 77,436.
Those three wards go into
Boston & Skegness
, which then doesn't need to cross into North Kesteven: 77,487.
Sleaford
then keeps the two North Kesteven wards the BCE have put into Boston & Skegness. That makes it too big, but it's OK if the ward currently in Lincoln it takes is Skellingthorpe rather than Bracebridge Heath & Waddington East: 76,931.
Lincoln
then swaps those North Kesteven wards. I don't see the point of adding North Hykeham to the name: 77,663.
Grantham & Stamford
and
South Holland & the Deepings
are both as per the BCE.
I'm sure there are things to criticise here. That Lincolnshire Wolds seat is rather long, and Louth is on the edge of it, while the Isle of Axholme is not well connected to Gainsborough. There are also a lot of crossings of local authority boundaries. On the plus side I think Grimsby works much better, and the Boston & Skegness/Sleaford boundary is also improved.