Post by therealriga on Oct 12, 2020 16:55:10 GMT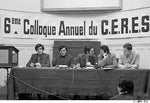 That also has implications for the unionist side, since the eliminated SDLP candidate's transfers pushed the UUP candidate ahead of the second DUP runner, so the UUP would also be the losers from an SDLP gain scenario.
I agree it's a stretch. But with a weakened DUP, I think Foster would gain more votes and her running mate losing a lot of votes. (something like 9000-4500 instead of 8500-7100 last time; from 29,8% to 25,7% wouldn't be such a stretch with DUP going from 28 to 23% in NI)
UUP would also lose some votes. They were at 6000 last time and could go as low as 5000. TUV was at 800 last time, according to the poll, they would do better, so maybe 2000 ?
SDLP would do better than last time, so from 5100, they would go to 6000 probably.

Now, the 3 SF should all be around 7000. They were at 8000, 7800 and 6300 last time. They are quite good at vote management so they might succeed in having three candidates between 6800 and 7500.

The Greens would do better, maybe 1500 instead of 550; Alliance also at 3000 instead of 1400.

And now, there's a really tough call between a lagging DUP at 4500 (but that could gain more TUV votes and 200 or so Foster's votes in the end), a UUP at 5000 which would get few TUV votes and maybe some Alliance votes as well. The Greens votes would go Alliance and SDLP mainly but also a little to every one. After TUV and Greens are eliminated, it would be Alliance, and now there's the political climate. I don't think DUP or SF will get a lot of Alliance votes. But I think also that UUP are really not a good prospect for those voters. So SDLP would be a bit more favoured than UUP. This could well put the SDLP candidate over the line before any of the 3 SF candidates.

And now the question is who would qualify between UUP and DUP against the 3 SF to keep a conservative seat, and would the transfers be good ? At this stage, I think they would both be around 5300-5600. Maybe Foster's surplus would keep a running mate in the game, and SDLP's smaller surplus would help UUP more (though it would also help SF candidates). I don't know how well the transfers will be, so I'd say it's difficult to call.

I think we're sure of 2 SF and 1 DUP. 1 SDLP seems likely to me. Then it's a real fight between DUP, UUP and SF for the final seat. But SF did keep the constituency. That was my idea when I gave them the last one. They might do better there than what the poll suggests (compared to Foyle for instance)

I just don't see it. The combined unionist vote in 2017 was over 43%. A share of 33% guarantees two seats, so it would take a collapse and in Fermanagh the pace of change has been very slow. The DUP have got a lot better at balancing as well. Ultimately, it would take a perfect storm of factors for the second unionist seat to go green.