Post by polupolu on May 14, 2022 9:37:18 GMT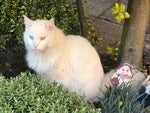 I think we would have more parties under any proportional system
Yes, obviously to be proportional in any way, you need to have some multi-member constituencies (and top-up regions in AMS are the latter) and in general the larger you make those, the greater the number of parties. I think one of the things that separates STV from list systems is that it's best within a narrow band, 5 to 7 members is generally regarded as the optimum. List is usually best for anything from 5 upwards.
Just to be clear: STV is not designed to be a proportional system.
If you think about it, Proportionality is a party-centric concept, where voters are assumed to be tied to one party. In practice voters don't think like that or behave like that (if they did you would not get any split wards in a multi-vote system). I have witnessed electors in preferential voting elections make all sorts of weird choices. If you like, think of STV as voter-centric. In a 5-elected area, 5/6ths of votes have their preferences come into play.
Also STV does not automatically mean multiple parties elected. Again, in an area electing 5 a party must be able to muster about 16% of the vote to get a representative and 7 would mean 12%+, a higher barrier than many list-voting systems demand (though this is less onerous if a party is strong in a limited number of geographic areas - which is not unreasonable).
One other small point. The argument is sometimes made that Liberals/Lib Dems are in favour because it would increase their representation. I have sometimes tried to analyse it and, of course, it is highly dependent on voter preference behaviour, consituency boundaries, and under/over nomination by parties, but as far as I can work out it would actually make very little difference to the number of Lib Dem MPs until you reach something like 20% to 25% first preference votes. Where it would certainly make a difference would be local elections. That is because local pockets of support translate somewhat more proportionately - whereas Westminster areas would simply be too big for that to have much of an effect.