Post by J.G.Harston on Mar 7, 2013 16:59:39 GMT
Moving over from the Elections thread (I hope I get this to work...)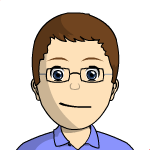 The Local Government Boundary Commission for England is due to
commence the electoral review of Sheffield in the summer of 2013.
Sheffield was identified as one of the local authorities with an
electoral imbalance...
(...)
Alex Hinds
Review Assistant
Local Government Boundary Commission for England

at mdfs.net
) (other than a bit of detail on Stannington and West Ecclesfield where I'll need to check individual street lists). I've also put together a summary city-wide map of electoral imbalances:
The size of the numbers indicates the strength of the disparity. Something that is immediately obvious is that almost all of the city is slightly under average - only mathematically possible because of the three wards that are so far above average, Darnall 10.9%, Burngreave 11.3%, Central 44.5%!!!
If the council remains with 28 wards (3*28=84 members) the majority of wards could remain, but I can't see any way to avoid wholesale change around the city centre.
* As I predicted in 2002 Darnall has increased enough to allow it to give the Handsworth salient back to Handsworth/Woodseats, but unfortunately, Woodseats is too small to absorb it. It would just swap the +10%/-6% to -6%/+10%. However, the Orgreave Lane/Rotherham Road/Retford Road triangle has about 1000 electorate, and is just the right size to transfer over to balance both at about 14,900.
* Shirecliffe and Busk Meadow could be transfered back out of Burngreave - it would drop Burngreave down to about 13,500 (down from +11.3% to -7%), pushing Southey up to 15200 (up from -3.8% to +5%) and Firth Park up to 15,600 (up from +0.5% to +8%).
Metropolitan authorities are no longer bound to use wards with exactly three members, they can now use any number up to three. I strongly discourage single-member wards as having a group of local members makes for better representation and mutual support - even if from different parties. I spent 8 of my 11 years on the council in a mixed ward.
I argued in 2002 that in the rural parished areas of Sheffield being forced to use 3-member wards forces you to create overly-artificial combinations of communities, and that the option of two-member wards would make for better representation. I put together a model to have six 2-member wards instead of four 3-member wards which would gather up groups of communities a lot better:
mdfs.net/User/JGH/Docs/Politics/WardReview/DraftPER/Rural.gif
This would be a good model to implement in the current review.
When drawing up the Fulwood/Broomhill boundary in 2002 we had great trouble as the line ran through the halls of residence. Moving the line by one foot changed the electorate by 1000! It would be better to revert to a model with a "horzontal" Broomhill ward that put all the halls in the same ward. I drew up a last-minute recommendation to do this, but it was too late for the 2002 review:
mdfs.net/User/JGH/Docs/Politics/WardReview/DraftPER/Crookes.gif
Again, this would be a good model to implement in this area, and it eliminates the odd Crookes/Fulwood boundary that snips off little bits here and there.
The current Central ward being +45% top heavy is the biggest problem. However, moving the Walkley boundary to the ring road, moving some into Broomhill and some into Nether Edge to balance their under-representation could get Central down to about +33% - which is 4 members' worth. It could then be quite easily split into two 2-member wards.
This could be the simplest option to implement:
* transfer Orgreave Lane triange to Woodseats
* transfer Shirecliffe to Southey
* transfer Busk Meadow to Firth Park
* transfer St. George's to Central
* transfer Broomhall to Broomhill
* transfer Woolsey Road to Nether Edge
* split Central into two 2-member wards
in addition, to tidy up and make for better representation:
* replace four 3-member northern rural wards with six 2-member wards
* rotate Crookes/Fulwood/Broomhill wards
People may not be aware, but in the 2002 review everybody agreed it made great sense to have a number of wards that would easily be arranged into parliamentary constituencies. Sheffield in 2002 had six constituencies, but was "entitled" to about 5.5, so a number of wards that would divide by 5.5 was chosen - 23 and 28 were considered, 28 was opted for as 23 wards would have had huuuge electorates of about 18,500 compared to the then average of about 13,500 with 29 wards.
Now, with a House of Commons of 650 members Sheffield is still entitled to 5.5 constituencies, so remaining at 28 wards is a sensible option. However, if the House of Commons is reduced to 600 members, Sheffield would be entitled to exactly 5 constituencies, so a multiple of 5 wards would make sense to avoid the dog's breakfast the Boundary Commission recommended a year ago.
In all the above I've worked on the assumption that reducing the HoC to 600 members is dead and buried - at least until the next ward review which should be about 2035. However, a reduction to 600 would require splitting 84 members up into 5 areas. However, with a handful of 2-member wards this becomes hugely much easier. When I have some time I'll throw a few ideas together.
Edit: I've just done calculations, and the electorate entirely inside the Inner Ring Road is exactly the right number for a single 2-member ward. That's so neat it would be perverse not to use it.
A review in 2013 would result in all-ups in 2016 for the whole council, regardless of how many wards are redrawn.