Post by greenchristian on Oct 31, 2020 2:08:07 GMT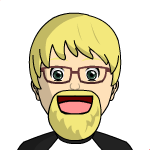 By which logic, I don't recall you condemning the terrorists in Charlottesville who Trump called "good people".
You are coming across as an uncritical partisan shill for Trump. The Trump rally was clearly restricted in order to prevent the spread of covid, and those rules would have applied to any other gathering of similar scale. Your post implied that it was done for partisan reasons. That is ridiculous. You are also justifying your condemnation on the basis of whataboutery, condemning Ellison's handling of protestors by incorrectly calling them terrorists.
You are coming across as if you were getting all your information about this kind of thing from Breitbart. So you really shouldn't be taking offence to people treating that appropriate.

I wasn't a member of the forum at that time, but I would've condemned it. Indeed, if you read my list of pros and cons about each candidate, you should see "both sides" under Trump's name. Secondly, I have repeatedly condemned Donald Trump on this forum when I have disagreed with him. Just because I disagree with you on this forum regarding Trump, it doesn't mean I am any kind of shill. Though you are right, I am accusing Ellison of acting in a politically partial way in relation to Trump's rally. I am also not taking offence, but I do thin it needed to call out the hypocrisy of the left on this forum.
What's your evidence that Ellison is being politically partial on this? Where's the evidence that he's letting left-wing or non-political groups have large indoor gatherings that risk spreading covid? I don't see there's any actual evidence of partiality here.

And what hypocrisy are you referring to of the left on this forum? I can't think of any of us who do not oppose violent protests, or call them out when the issue comes up.

One thing is for sure, I have always been borderline disgusted by Trump and I was deeply unsure about my forum endorsement for him. The behaviour of the left however, only confirms that it was the correct choice.
That makes it look like your support for Trump is out of the really bad motivation of want to "own the libs" rather than because you think he'll be genuinely better for the US and/or the world.