Post by Pete Whitehead on Jul 29, 2022 17:46:32 GMT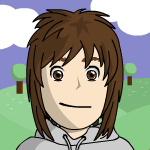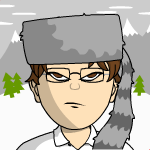 Then in 2019 there was a 4.5% swing from Lab to Con.. A big majority does not need all that much analysis. But the election was all about Brexit which made the swing bigger in Leave seats, smaller in Remain seats.
The next election will not be about Brexit, and whatever else happens, Brexit related swing is likely to unwind
In 2017, there was a national swing towards Labour in an election which wasn't dominated by Brexit (albeit part of that was down to smaller party votes collapsing back to the main two parties), but despite this there was a still a swing towards the Conservative in the 36 seats which voted Labour in 2010, 2015 and 2017 which the Conservatives won in 2019.
The Conservative vote has been trending up since 2005 anyway, but the 2015 Con + UKIP vote share largely mirrors the 2019 Con vote share. In those 36 seats, there was a 2% swing towards the Tories in 2017 before a 9.5% swing in 2019 (compared to Labour).
In fact comparing the swing between 2015 and 2019 when combining Con & UKIP in 2015 and Con & Brx in 2019 produces a 5% swing towards them (this compares to a 4% towards Labour in England & Wales as a whole). It's over a 5% swing towards the 'leftist' parties across England & Wales in that time (Lab + LDm + Grn + PC share compared to Con + UKIP + Brx share) and 5% towards the 'rightist' parties in those 36 seats.
I may have said this before, but I believe there's more of a realignment going on which Brexit simply accelerated. There appears to be a movement from elections largely determined by economic issues to elections determined by social issues (which determined how people voted in 2016), but this realignment was slowly happening anyway. I'm not sure this realignment is complete yet; there has been a little net movement away from the Conservatives in their southern strongholds despite their increase in national vote share. Of course, the cost of living crisis will probably be an acute issue at the next election, which could reverse those trends.
Yes and even in 2010 with Cameron explicitly targeting urban liberal middle classes, the results were strongest in the likes of Amber Valley, Cannock Chase, Sherwood, Thurrock and relatively lacklustre in parts of London, and seats like Birmimngham Edgbaston. That trend was accentuated further in 2015