Post by J.G.Harston on Mar 20, 2019 3:28:09 GMT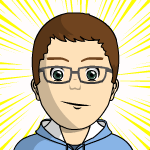 The Referendum has been continually held up as the sacrosanct Will Of The People, which it was in 2016, so long as it was restricted to the issue on the ballot paper. It's now 2019, the electorate is different, the facts on the ground are different, and the options are not what was on the ballot. That doesn't make a new vote necessary per se but it makes it perfectly democratic to oppose absolutely anything not on the ballot or to want a new vote on where we go from here. Neither question would arise if your mates hadn't cocked everything up utterly, but they have.
And by "purging" I don't mean taken out and shot, I mean removed through the democratic process. Democracy requires regular votes on the suitability of legislators to hold office. None of the Brexiters (with the possible exception of Gove) are IMO fit to hold office so naturally I want them voted out. If you want to argue they are doing a good job and should continue in office then knock yourself out. But don't talk balls about liberal democrats not being liberal or democratic or start sneering about lack of principles.
Let me just quote David Cameron: "I am absolutely clear a referendum is a referendum, it's a once in a generation, once in a lifetime opportunity and the result determines the outcome ... You can't have neverendums, you have referendums."
This
is what we were promised.
...."and I promise you, I will implement the result of the referendum, I will not resign" (words to that effect).
Arguably, the result of the referendum was moot as soon as the Cameron government fell. Constitutionally, it was moot as soon as the Parliament was dissolved.