Post by finsobruce on Jul 29, 2019 10:21:39 GMT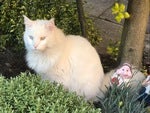 I'm sure the Conservative party would pay you if you asked nicely.
With supporters like you we don't need enemies!
There you go again Mike.

matureleft
is offering his opinion on how he thinks the next couple of months will pan out politically. Doesn't make him a Tory, anymore than your repeated statement that you'd 'rather be a Tory than a Liberal" makes you one.
I disagree with some of the analysis. The recess doesn't as of right allow the the government to control the agenda. Only if everyone else allows it to do so. The problem with talking about a divided opposition currently is that it factors in the Brexit party. if Boris delivers the Brexit they want it won't be a factor and their vote won't all 'go back' to the Tory party. I suspect Johnson will have a barnstorming conference, but whether this will benefit him with anyone beyond Tory supporters is a very moot point. It can't but boost him more than it did May as she actually managed to turn Tory conference into a humiliating vote loser for her own party. Quite an achievement.