Post by An Sionnach Flannbhuí on Apr 26, 2017 20:45:20 GMT I would echo Mark's words here.
Nevertheless. This is politics. However much we might dislike it, it is to some extent a game and the game requires certain skills. There is a strong pro-Israel lobby (by no means the same as a pro-Jewish lobby; much of it is a hangover from the Cold War when Israel was on "our" side and Syria, Iraq and Nasserite Egypt were on the Soviet side, which has now morphed into the conflict with jihadists who are all viscerally anti-semitic and anti-Western.) There is also put bluntly a strong Islamophobic lobby morphing into a racist and anti-immigrant lobby (for which Muslims are the ogres to frighten the voters with) which knows full well that anti-semitism is not only an issue on which some Muslims can be legitimately attacked but a really handy way of attacking liberals - "call yourself anti-racist, well what about anti-semitism, eh? eh? eh?"
This being the case, if you want to attack Israel's' polices then you had damn well better make sure that, not only do you choose your words carefully, but you are absolutely squeaky bloody clean. You do not have
any
associates who might make you look guilty by association. Your record on anti-semitism is bloody strong. You regularly attend your local synagogue. Etc and so on. Anything else simply plays into the hands of your opponents and any criticism you make of Israel
however carefully chosen, acute and accurate
will simply be painted as anti-semitic and there net effect will be counted-productive. If LD MPs don't get this, and insist on putting the party in an invidious position,
on an issue which has nothing whatsoever to do with LD policy,
especially when it can (probably correctly) be portrayed as electoral opportunism playing to the local Muslim community, then they should fuck right off and Farron is quite right to stamp it, hard.
The local party should be given the mother of all rollockings for putting us in this situation in the first place. Hopefully we can put some positive spin on it by contrasting swift and effective action with the Labour party's stance on Livingstone.
I have to really disagree with you here. You've come to a right conclusion (suspend Ward) but for the wrong reasons. Ward's problem is not running afoul of some mythical "pro-Israel lobby" nor is it making the national Lib Dem party look bad nor is it Ward failing to get on the right side of the Bradford synagogue before making his comments, for fear (and I paraphrase your quote) the sneaky slippery "pro-Israel lobby" will twist his "
carefully chosen, acute and accurate
" criticisms of Israel.
There is no pro-Israel lobby in the UK. What there are are people fed up with the smearing of Israel as the worst nation on earth. Fed up of Israel being labelled an apartheid state, when it isn't; of being accused of genocide, which isn't true; being accused of "not learning the lessons of the Holocaust" or worse, repeating the Holocaust, which is both untrue and completely offensive for obvious reasons. Immediately above your own post there is one saying Israeli citizens had picnics to celebrate killing children; that is untrue and another smear.
Israel is the only functioning democracy in the Middle East. It has Arab members of the Knesset and Arab High Court judges. It is surrounded by people who would happily wipe the Jews off the face of the earth if they had the chance, and westerners who chant "Palestine will be free, from the river to the sea", ie people who want Israel wiped out. Yet Israel is the bad guy.
This goes deeper. There are many countries in this world run as dictatorships, there are many where people are murdered at will. Who levels the vicious charges of genocide against those countries, and keep on hammering those dictatorships? Yet so many activists ignore all this, but go for Israel's throat, and paint Israel as the worst nation on earth when it is not.
David Ward doesn't stand accused of not covering his back by shaking hands at the synagogue before making "
carefully chosen, acute and accurate
" criticisms of Israel. He has called Israel an apartheid state, he has hinted if he was Palestinian he would fire rockets at Israeli civilians, he used the Paris kosher supermarket killings in 2015 to make an anti-Israel jibe, he has compared Israel to the Nazis.
This is loathsome but not for the political reasons you give of putting the Lib Dems in an awkward position. I can only agree with your penultimate line asking why did the local party select him. But then why did HQ allow them to put him up for the council in 2016 and to re-select him in 2015?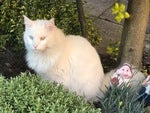 You write "Zionist" as if one would say "paedophile", as if it were the worst thing one could possibly be. You do realise Zionism means supporting the right to exist of a Jewish state in the Middle East? It doesn't mean supporting Netanyahu (or Labor would not be part of the Zionist Union alliance). Nor does calling yourself an "anti-Zionist" mean you just oppose Netanyahu's Government or the settlements. It means you oppose Israel's right to exist.
What other country do you deny the right of existence to? Are you unable to see why, if the answer is "no other, just the Jewish one", you might be questioned on motive?