Yeovil
May 7, 2017 10:36:08 GMT
Post by joe on May 7, 2017 10:36:08 GMT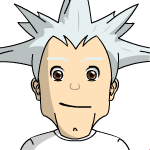 2015
LOCALS 2015 GENERAL 2015 CHANGE
LIB DEM
21620
18865 -2755
CON
21488
24158 2670
LAB 4556 4503  -503
UKIP 2994 7652 4652
IND 2349 0 -2349
GREEN 2019 2191 172
2017 locals
LD -
12,924
(41.63%) +6.66%
Con -
12,761
(41.11%) +14.29%
Lab - 1,858 (5.99%) -1.50%
UKIP - 1,742 (5.61%) -20.63%
Ind - 942 (3.03%) n/a
Grn - 817 (2.63%) -1.69%
Apologies for the ugliness of presentation. Ive used average vote method for the 2015 locals, and taken the approximate 2017 locals from an earlier post in this thread.
Take home message is that the Lib Dems had a very small lead over the Tories in both the 2015 and 2017 locals. Almost no swing between the two.
Given the Tories had a 10 point lead in the General Election that was coterminus with the locals, one would logically expect a very similar lead in 2017 to 2015, ie about 5000-6000 votes.
That said there are complicating factors.
Firstly, I suspect that we will do worse on a low turnout in locals in somewhere like this - admittedly anecdotal. The 2017 election was low turnout. The 2015 election was obviously high turnout.
Secondly, UKIP are not contesting the 2017 election. One would suspect that would help the Cons more than the Lib Dems, although I appreciate that there may be more UKIP to LD switchers than in most places here. 
Thirdly, we have a double incumbency effect.
These complicating factors are all in the tories favour and so would suggest to me a swing of around 3 points or so and a majority of 8,000 to 10,000. I wouldn't be shocked if it was a bit lower than this, - but you can see why id be surprised if it was close given more detailed analysis of the figures than just expecting a repeat of the local election results.
A further comment is that given you achieved about 18 points on Thursday while polling just over half that nationally, this type of splitting is to be expected in most liberal targets.
Eastleigh and Watford are extreme examples, but Yeovil is probably fairly typical in this regard.
Anywhere you aren't fairly comfortably winning locally will be a challenge. Cambridge may be an exception.