Post by curiousliberal on Jun 18, 2017 23:03:56 GMT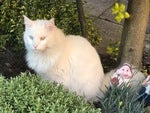 Indeed, I don't think there are now any metropolitan seats outside London where the LD's are likely to be able to mount much of a challenge. Perhaps Sheffield Hallam, but I have my doubts once Clegg has gone.
There's a high student population in the north of the constituency, areas such as Fallowfield which were probably a big part of the ousting of Mr Leech in 2015 and even more so now with the tuition fees policy. I know people in Didsbury, where he is a councillor and he still has many fans there who know him and say he is very good for the community. But with the presidential-style campaign and more on party politics, local issues are worryingly less on the agenda in some places. The area is often known to be high in 'young-professionals' so there may be a lot of turnaround in terms of people living there so many new residents who do not know about Mr Leech. 
What's interesting is that he apparently got heckled at the results announcement and Jeff Smith mentioned 'negative campaigning', most likely by the LDs it seems. Does anyone who lives there/worked on either campaign enlighten what happened, were there any negative personal attacks on Smith or just general Corbyn-bashing? It seems somewhat out of character for Leech and the LDs. There's nothing noteworthy on the election leaflets website. 
Also interesting is that Manchester was overwhelmingly Remain, like London, but there was hardly any switch to the LDs anywhere across the local board, including Trafford/Stockport. 
Speaking as someone loosely involved in the early local campaign, I can confirm our campaigning was mostly positive (we were admittedly banking on Remain switchers, and we seemed to be getting a lot, but not quite enough, of them in the early stages - they must have reverted to Labour as the campaign went on and the nationwide Corbyn surge occurred).
There were a few local issues that cropped up, though. The closure of Ladybarn Community Centre by Manchester City Council, and Richard Leese's illegal use of purdah to block Leech's questions about that until July, were both issues which came up on the doorstep (and featured in our campaigning too).
Labour's campaigning was overwhelmingly more negative, what with their usual attack leaflets, the disgusting behaviour at the count (more on that in the next paragraph), and the vandalisation of our HQ with spraypaint (as well as LD stakeboards being removed at night by masked goons, who Manchester Labour tellingly failed to condemn).
At the count, Leech was apparently asked to make a speech by Labour members (I assume these weren't the ones who heckled him). After Jeff Smith decided to top it all off by being a graceless victor and pouring scorn onto the LD campaign and local members in general, John Leech simply thanked the people involved in it (the Labour lot saw fit to shout him down anyway). He did get a good line in almost the swears, though - "So much for no negative campaigning."
The local branch of Labour should be held in utter contempt considering their long, dismal history. They'll feel free to take Manchester for granted as they have done for a while now, and hopefully the next set of local elections delivers the first of many (necessary) 'nasty surprises' for them.