Post by Antiochian on Feb 17, 2017 10:20:22 GMT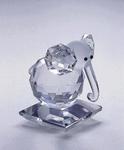 situation in Norway on foreign ownership
(admittedly dated to 2005) was:
The right to buy a fishing vessel resides with Norwegian citizens or a body that can be defined as such. A company can have the same rights as a Norwegian citizen, provided that its main office is in Norway and the majority of the board, including the chairperson, are Norwegian citizens and have resided in the country for the previous two years. Furthermore, it is necessary for Norwegian citizens to own at least 60 per cent of the shares and have a minimum of 60 per cent of the votes.

Norway isn't the only model, but it is a country that thinks seriously about its fisheries and is at the tighter end of integration with the EU that post Brexit will be at - so this complies with EEA rules and OECD rules (and probably waivers), so it's a reasonable baseline - and it can be said that anything less is a concession that should be traded off somewhere else.
The issue of transitioning the ownership rules is obviously a different issue. Confiscation would clearly be problematic unless well compensated, which could cause a political row. But it could be perfectly possible to say that only boats that meet the ownership, crewing and berthing rules can buy British quota. You could also only allocate increases in quota to British crews, while falls apply to all.
Gradually the foreign owned elements of the quota could shrink.
This is the scary thing about this subject
The industry itself contributes 1/20th of one percent to UK GDP yet we are talking of protectionist laws limiting company ownership (and ownership of assets, god sake, confiscation of assets with undefined compensation is suggested).
Perhaps this could be limited to the fishing industry, but that itself would be difficult because it is after all a business like any other, in fact the fishing may only be part of a conglomerated enterprise.
This could well be taken as a signal of intent for a new Britain which most certainly not open for foreign business.
There is "open for business" and "open slather". Most countries have restrictions of one sort or another on asset classes that they deem to be of national interest whether its Japan, Switzerland, the US or China. Why shouldn't the UK manage what is generally agreed to be a scarce resource? The Argentines sunk a Chinese fishing vessel breaching its waters recently after a build up of egregious exploitation by parties that had been warned.
The Norwegian rules upthread as relayed by "right" look like an excellent model and one that the EU would find well-nigh impossible to fault. What are the Dutch going to do? Refuse to sell tulips to the UK as a punishment? They've gamed the system and now its game over.