Post by Ghyl Tarvoke on Jul 18, 2016 22:43:52 GMT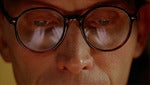 their
Brexit is the one they will end up with? Going around the Internet, there are leave voters who are 100% sure that the UK will end up with a) 'Norway' b) 'Switzerland' c) 'Canada' d) Don't care as long as there are no more immigrants (and they will get that). Can't be all those folks.
Well, I am more than happy to put my money where my mouth is on this.....simply because it is the only system that actually works as a method of withdrawal.
The real issue is time. Two years or thereabout. It took Switzerland over 20 years to negotiate their various bilateral arrangements.
It took almost nine years to negotiate CETA, which is basically TTIP jnr with all the shit that comes with TTIP pretty much.
As I have continually explained to anyone who will listen for the last X years.....the EU is absolutely crap at doing trade deals....it takes forever. Why wouldn't it? If you can get four people to agree then you have done well....but 27!!! Each with their idiosyncrasies that they want catered for.
Norway EEA offers a ready made option which we can probably organise by January 2019 and which gives us what we essentially need. Even with no deal on immigration it offers us better control than we have now and it gives us time.
Time is what it is all about but the thickies haven't worked that out yet
Okay then, so practically no new restrictions on immigration (oh yes, the handbrake that has never been used before? lol) and only fairly limited (from a popular POV) restoration of sovereignty, mainly over issues that had a limited role in the campaign (mostly related to primary products). But, oh yes, you will get the right to get Free trade with China, India, Brazil, and the USA among others without having to worry about what Poland or Malta thinks, no doubt you plan on telling people in Sunderland, Stoke or Bolsover this (or for that matter, rural Shropshire). I hope while carrying a Vote Leave Umbrella with the words TAKE BACK CONTROL emblazoned on the top.
Given what we know about Leave voters, the EEA is a stitch-up and politically dangerous, perhaps you should put it to a referendum?
(Speaking of which you may not have to consider Malta anymore, but the devolved governments will certainly try to have a voice. In the India-EU FTA a sticking point was tariffs on Scotch, no doubt Scotland would like those lower but would you be willing to accept reducing restrictions on visas for India IT staff, another issue where the EU-India FTA has got unstuck, and one the UK was foremost in blocking. Wales and Northern Ireland would certainly like their agriculture protected, so what's your approach to Brazil with its abundance of cheap beef? The whole attitude so far has been myopic, all great shouting of INTERNATIONAL TRADE DEALS without any consideration about what those deals will look like. Quite possible in these deals the rest of the UK gets screwed over to benefit England, especially the South-East as always, after all that's where the UK government pays the bills).