Post by greenchristian on Jan 6, 2017 16:40:27 GMT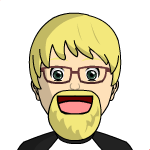 lot
harder if the diplomats and other negotiators on the UK side are all ideological hard-Brexiters (whose confirmation bias will lead them to over-estimate our negotiating position and under-estimate the time needed to get the deal we want) or yes men. To get a good deal (or, if the signals coming out of the government are correct, working out what kind of deal we're aiming for) our team needs people who are going to be able to communicate the negatives. Unless you are genuinely naive enough to believe that the EU will just let the UK dictate whatever terms it wants.
Yes. I show all the signs of paranoia. I do understand that. Nobody else does. Just me. that is a given. Moving forward.
A diplomat is sent to do the bidding of his state and to exercise all his skills to achieve the purposes of the government of the day.
He passes back intelligence that is accurate and meaningful including often many reports that home will not wish to hear....But need to know.
He is not there to pass back personal opinion nor to leak it nor to be subversive to our current government policy.
Do you contend seriously that he was bending every effort possible to advancing the Brexit cause and using all his wiles and contacts to 'help' that cause?
Well bloody do you?









??
I don't see any evidence that he has passed back personal opinion. It's well known that bespoke trade deals with the EU can take up to 10 years to negotiate (which was the substance of the leaked comment). If the PM's "red white and blue Brexit" soundbite was intended to suggest that she was considering negotiating for a bespoke deal, rather than an off-the-shelf one (and that's the obvious interpretation of said comment), then she definitely needs to hear that truth. And we don't know who leaked his comments. There is no evidence that he was being subversive to current government policy. There is no evidence that he was half-hearted in his work.