Sefton
Nov 29, 2015 22:15:50 GMT
Post by Merseymike on Nov 29, 2015 22:15:50 GMT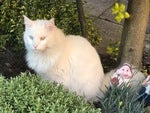 Look at this result - this ward had Tory councillors not too long ago
Manor
Clare Carragher(Labour) 3713
Martyn Barber(Conservative) 1853
Craig Hughes(UKIP) 712
Carol Tonkiss(Lib Dems) 351
James O'Keefe(Green) 293
This one had three LibDems until 2010
Molyneux
Local Election
Marion Atkinson(Labour) 4637
Peter Harper(UKIP) 1114
Romaine Bleasdale(Conservative) 958
Pierre Vicary(Green) 349
This ward the LibDems considered their best in the old Crosby seat - now in Bootle. Victoria ward.
Leslie Byrom(Labour) 4237
Paul Barber(Conservative) 1191
Andrew Tonkiss(Lib Dems) 925
Joseph Hedgecock(UKIP) 694
Andrew Donegan(Green) 632
But all of this is a bit ephemeral and does not get to the core of 'Why?' and 'Why There?' Why do you think Conservatives (please don't use Tories as they are not) hate Liverpool and why are those thoughts largely confined to the NW and particularly Liverpool/Wirral/Greater Manchester.
The Thatcher era and the way Liverpool was hit by their policies - one of the things the Militant era masked was the utter obliteration of the Conservatives. Liverpool was a sectarian city where Proddies often voted Tory - and I use that term quite deliberately because it was Toryism - but Thatcher brought the city together against the Tories. The Tories (sorry, we call them the Tories here) cannot win a single seat in Liverpool and if they can manage to lose Blundellsands then they really are finished here. There is no sign at all that they could ever recover.