Post by boogieeck on Jan 1, 2016 15:58:10 GMT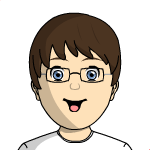 1. Alex Johnstone MSP
2. Alexander Burnett
3. Ross Thomson
4. Peter Chapman
5. Liam Kerr
6. Bill Bowman
7. Nicola Ross
8. Colin Clark
9. Derek Wann
10. Seb Leslie
My family block voted Alex J as number one, so happy there. He is the hardest working Conservative MSP and as loyal as a Labrador hence a willingness at times to take positions that are going to attract opprobrium. When the leader wants somebody to go on radio in the middle of the night to make a personal attack on a SNP member it will be AJ, who will then reap the Cybernat whirlwind. When the Whip wants somebody to sub on a committee where the usual member is wilting it will be AJ. When the Kirk wanted someone to defend its idiotic position on gay marriage, AJ did it, even although he knew it was idiotic and that the Kirk would abandon him before the cock could crow three times. When the party needed cannon fodder with time and petrol to burn in Banff and Buchan, it turned to AJ. His public persona is therefore far inferior to the regard in which both allies and opponents who know him hold him.
We block voted Ross Thomson at two. Fraser told us to, as did AJ. He is not the finished article, he needs to be in Edinburgh to do that but he is hardworking, genuine, earnest, bright and mostly sound to my political views if prone to thinking that whatever was on the front page today is the most important thing. He is one of those very respectable non tarty married gays. No fun in a nightclub. Three from the list is the Conservative expectation.
I had Peter Chapman at three. I know him and like him and suspect he was not mounting a serious campaign, if he gets elected by accident he will be excellent for one term then retire. He is a businessman who has had a term on the council to give him some clue of the pubic sector. Four off the list is possible on a good day.
Alex Burnett will get elected, and I think may be good in committee long before he is good in "public". He will not be overawed and is competent.
Colin Clark and Derek Wann were good candidates who many will feel deserved better.