Post by Khunanup on Apr 29, 2013 22:33:13 GMT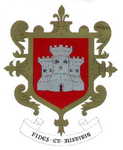 Just now in the county elections in the division where I live, the LD candidate's leaflet states that he 'has lived and campaigned in St Albans for many years'. He has campaigned here for many years having been the parliamentary candidate in both 1983 and 2010 and he has lived in St Albans in the past, but anyone would interpret that statement as meaning he lives in St Albans now. He in fact lives in Welwyn. Its pretty harmless stuff but it is annoying.
I had considered putting on my leaflet that I live in St Stephen's parish which would have been an example of this kind of LD trickery. The St Stephen's division where I am standing is coterminous with the civil parish of the same name and I don't live within it's boundaries, I live just over the border in St Albans South. I do however l live in the
ecclesaistical
parish of St Stephen's, St Stephens church being within St Albans South (and as it happens the church where I was married and where two of my children were christened). I could have done so and it would not have been a lie, but it would have been a deliberate attempt to mislead, insult the intelligence of the voters and would make me look like a tw*t, so I didn;t do it.
Yes, it's all this kind of thing which sounds minor, and for which an argument could be made that it's
technically
true, that characterises Lib Dem leaflets. It's the universality of it which amazes.
It wasn't me who encountered this in 1987, I was only 2 at the time, and blissfully unaware of the Salads.
It can be very effective, but then it can go down like a lead balloon if used too crassly (Pete's example would have been taken apart in two seconds because he's go no campaigning history to fall back on, Walkington's is a provable fact, even if you don't like the context as an opponent). We are very wedded to 'local' candidates in our party so perhaps it's not so amazing how universal it is.