Post by Antiochian on Mar 20, 2018 19:08:46 GMT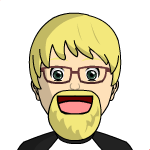 What has the sentiment of people not actually involved in the negotiations got to do with the reality of those negotiations? It doesn't affect the relative strength of the negotiating parties, or the legal framework and structures of the EU. There is absolutely no reason why the EU should care about British sentiment except to the extent that it shapes the UK government's negotiating strategy. In fact, if that sentiment adversely affects post-Brexit EU citizens then the EU negotiators arguably have a duty to try to minimise its impact on the final Brexit deal.
Don't they get it that FoM and only FoM was what caused the vote and its result in the first place? Ironically by defending the indefensible (more low skilled Bulgarians and Romanians) they make life harder for the FoMmers who have been here for ages. In fact it I was a Swede or Dutch person who'd been here for 20 years I'd be pretty unhappy with the EU's whole strategy on that front.

Unlike you, they probably understand the basic psephological fact that a close election or referendum result is
never
caused by one single issue. It is always the result of multiple factors - and usually there are quite a few factors which could have swung the result the other way if they had been different.
The NHS bus and the Russian hackers? Sorry.. don't believe you....
There would not even have been any push for a vote if it hadn't been for the weight bearing down on the body politic from the tsunami of FoMmers. You can deny it til you drop but the history books will make it all about the FoMmers and not the Tampon Tax. After all the chief reason the NHS was perceived to be underfunded was because it was collapsing under the weight of the extra population it had to deal with.
You add 3.6 million unplanned extra people to any country of the UK's size, with a fairly static infrastructure/housing stock, and something is bound to give. And give it did..