Post by right on Dec 6, 2017 14:45:36 GMT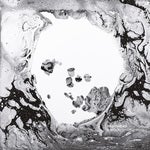 If anything, evidence is beginning to.point the opposite way. And no I don't want links to stuff by the Lego Institute as that again is hypothetical speculation.
There is simply no evidence that the UK has more clout.
On many international bodies the EU has a bloc vote, for example on most Codex Alimanterius decisions where food labelling is done. So even though the UK has a seat it votes as a caucus with the EU countries. Now this is swings and roundabouts, sure the UK will sometimes vote against its own interests and as far as trading its vote on unimportant issues to make alliances - well the EU does that for it, but if it's part of the bloc then when it does get its way then it gets 28 people with it. So the effect is broadly neutral.
The areas where it does definitively lose out is in the ability to initiate and to decline. We can suggest to the EU an initiative, but the EU has to approve and the EU often has other priorities. So in effect our right of initiation is at the mercy of the EU or other EU countries.
Similarly there are many bodies which govern through consensus, so if a country strongly objects then they can block, weaken, modify or postpone a proposal. Now if the UK strongly objects then the EU may take that up in which case it gets blocked. But if the EU or the EU caucus (depending on the body) decides that this is not something that affects them all then the objection won't be tabled, or could be watered down so that the proposal goes through.
There is a further gain which while it doesn't improve our clout (in fact it may marginally lower it) is still a gain in that the government is now accountable for these decisions. It will be possible for MPs to ask questions around what the UK is playing at on international bodies and have select committees helping to set the UK agenda for these bodies - which will help to put some democratic accountability into a worryingly unaccountable structure. Considering the state of our parliamentary system this may take some time.