Post by andrewp on Apr 17, 2018 12:14:46 GMT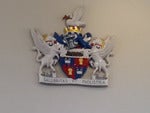 The seats to watch & who holds them:
Eastcott (LD) - Labour are throwing the kitchen sink at this, as the LD cllr is standing down, and that will leave just 1 LD on the council. Also, there's a by-election for the parish ward as the same cllr is standing down from there - just the LD, Lab & Con are fighting this & only the Conservatives have the same candidate. In reply to a comment above, the LDs are working in Wroughton, but can't see why
Lydiard & Freshbrook (C) - this is a split ward, that's the no 1 Labour target, could go either way, sitting Conservative Councillor is well known in the area &, as his father is a local GP, there's high name recognition - the Labour candidate is not local
Shaw (C) - neighbouring ward to Lydiard & Freshbrook - being targeted by Labour, but a much longer shot
St Margaret & South Marston (C) - the sitting cllr has stood down & this may cause the Conservatives some issues, this is a mixed area with some urban & some rural / larger village - where the votes come from on the day could swing this
Haydon Wick (C) - the cabinet member for regeneration is being targeted here, of the 3 wards in the northern development, this is the most marginal
Old Town (L) - a mixed ward, very active campaign by the Conservatives, the candidate is a Parish cllr for the same ward, so has some name recognition.
Liden, Eldene & Park South (L) - sitting cllr has stood down, with a local Conservative candidate, also a parish cllr for part of the ward, so could be interesting to watch
Greens - expect their best result to be Wroughton & Wichelstowe as the candidate came 2nd last time (albeit a very long way behind the Conservative)
UKIP - would be surprised if they come 2nd anywhere, 3rd would be possible, especially in Walcot & Park North
Sadly, no SDP candidate this year....
Interesting. Thanks. Have you a prediction in mind?