Leeds
Oct 25, 2017 23:27:28 GMT
Post by Zardoz on Oct 25, 2017 23:27:28 GMT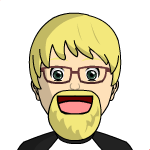 PRESS RELEASE:
"Today I have resigned the Labour Whip and will no longer be a Labour Councillor.
I will continue to serve my community of Killingbeck and Seacroft as an independent councillor going forward.
My community is one of the most disadvantaged in the city. I am not prepared to stand by while the Labour Council withdraw basic services to my community while bankrolling vanity projects.
I did not become a Councillor to support costly and speculative City of Culture bids, waste 4.8 million pounds, through the Local Enterprise Partnership, on the 1/2 built and abandoned city centre Leeds Arena hotel, underwrite loans to Yorkshire County Cricket Club, support unused cycle lanes or stand by whilst we close council run dementia care homes.
Killingbeck and Seacroft, indeed East Leeds, deserves better than this and working with other independent councillors I will try to ensure we get better outcomes for our community.
I have no doubt that, as with the three previous councillors who resigned the Labour Whip in Leeds, I will be painted as a malcontent or worse.
In reality the Labour Group in Leeds is run on patronage, debate is stifled and councillors who do speak up or speak out are ostracised, undermined or worse.
The question is though, after four resignations this year, how much longer can we believe that something is not very wrong and very ugly at the heart of Councillor Blake's ruling Labour Group in Leeds?"
Councillor Catherine Dobson
Independent
Killingbeck and Seacroft Ward.
However, cynics might point out that all four Councillors who have defected from Labour this year are in some way connected with Cllr Mark Dobson - a former Council Executive Member. Cllr Sarah Field is his ward colleague and fellow member of the Garforth & Swillington Independents Group. Cllr Janette Walker, now Independent Councillor for Cross Gates & Whinmoor, is known to have been a long time friend of Mark Dobson and, of course, the latest defector is his sister. Are they random defections really? You decide!
I'm not sure that any of that last paragraph is inconsistent with the stated reasons for her resignation (as the "However" suggests),
It is 'However' because I am suggesting that there could well be more to this than four Councillors independently taking the decision to resign as the press release seems to imply. Those with local knowledge will understand what I mean. I have no personal interest in defending Leeds Labour Party and would be very happy if four Labour Councillors had independently taken the decision to resign!