Post by right on Jan 11, 2018 12:22:24 GMT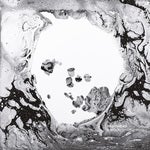 One basket the UK will follow the EU hook, line and sinker.
Basket two is that the outcome will be the same but the approach will diverge.
Basket three is the UK can do what it wants.
Ok:
Regulations, Directives as is now..
The Govt are formulating that a Committee will judge whether the UK will meet the requirements. Note the UK as it will be ths rule taker. Substitute the Committee for the EFTA court and for basket one access the UK pays say, 10bn per annum..does this sound familiar?.
Basket three is essentially the areas outside the single market acquis - which is quite considerable.
Where this differs from the stay in the single market approach is the basket two area. This is considerable divergence, even allowing for common outcomes. I really can't see the EU buying this for areas that are currently harmonised, particularly at the beginning of the divergence. The UK in most cases would not be a rule taker as the outcomes would be set at an international level, so more accurately the UK would be a rule taker, but on the same level as the EU is.
I suspect that this will be on a timed basis, so all currently harmonised single market stuff is in bucket one from day one after the transition, but over time it could be finessed to an outcome based approach. This will be more acceptable (although whether it will be accepted will be quite different).
I believe around 20% of the Single Market (not sure how that 20% is defined) is currently in the "basket two" setup anyway as there is a system of mutual recognition under the
cassis de dijon
principle that broadly speaking if there are regulations in two EEA members with the same outcomes then they will be mutually recognised. This is why we had all those breast implants with industrial silicone that couldn't pass British testing being sold here because they were approved by the French regulator.
So basket two is already a thing. One of the problems of a non single market approach is that it threatens to remove that mutual recognition in one stroke as it removes the recognition mechanism that forces this on all the states. Basket two could simply be an attempt to dodge that, with the possible chance that this could be expanded for the more harmonised sectors over time.
Anyway this is just thinking on the screen.